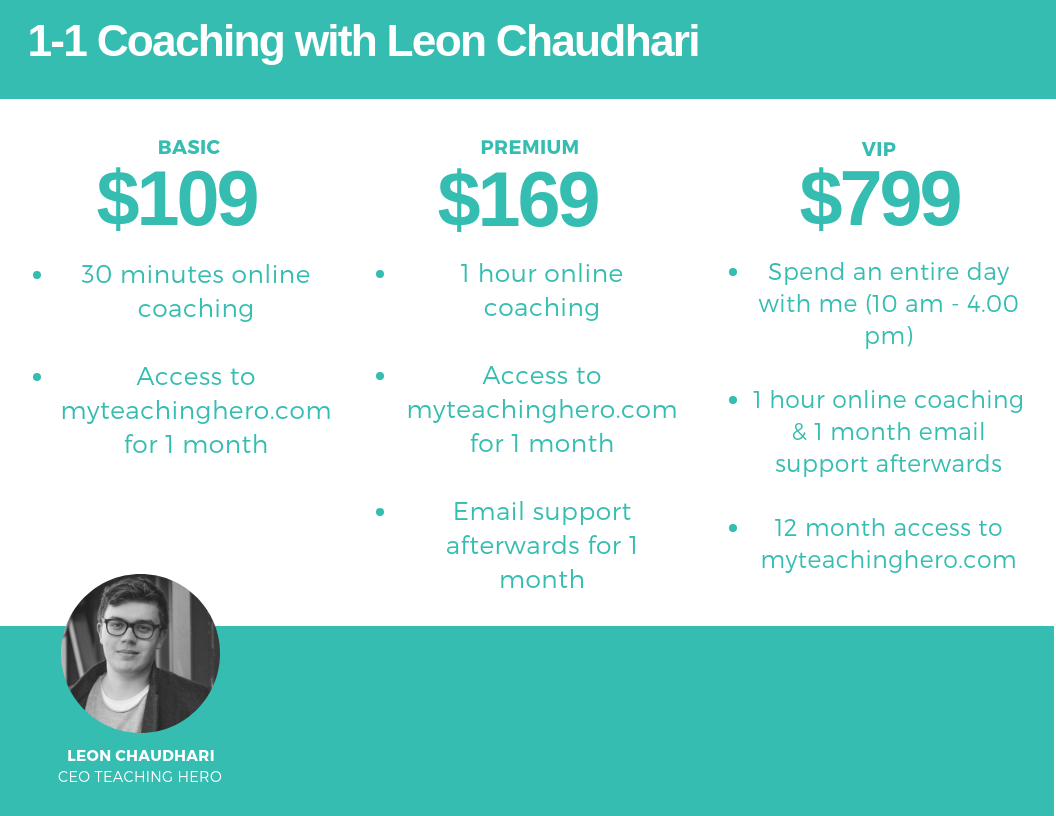 How do I book a coaching?

Send an email to leon-ch@gmx.de
and suggest a date!

How can I help you?


Facebook Marketing - I'll help you scale your Facebook pages, create custom conversions, lookalike audiences, and generally create and optimize ads as well as install Facebook pixels to track traffic.

Shopify Dropshipping & Amazon FBA - Need help scaling your Shopify Store or Amazon FBA company? I'm teaching the best-selling dropshipping course in the German speaking area from the over 700 successful Shopify stores have emerged.

Business Development - Do you want to start a business, or do you already have one and want to scale it? Then I like to help you! With over 1,000,000 euros in sales / year and ALL SUCCESSFULLY founded companies, I am the person who can help you to maximum sales.

FOR STARTERS & First Consultation - Are you a complete beginner in the three above mentioned areas? No problem! I'll help you from 0 to make you successful.